Blue – the color of endless skies and tranquil seas – has historically been a favorite and currently is enjoying a renaissance in interiors. Like its color wheel neighbor green, it is associated with the environment, a strong social issue today, and therefore has staying power, making it a good long-term selection to consider in your color schemes.
Love the subtle beach accents and the finish detail  at the carpet edge.
[Tumblr.com]
---

[Pottery Barn]
Why is blue such a great choice to use in your bedroom? Studies done on productivity for the war effort in the 1940's showed that when people were placed in a blue room, their heart rate, blood pressure and body temperature decreased.  Therefore is it a very tranquil, calming color to gaze upon and …for what it's worth…perfect in a bedroom!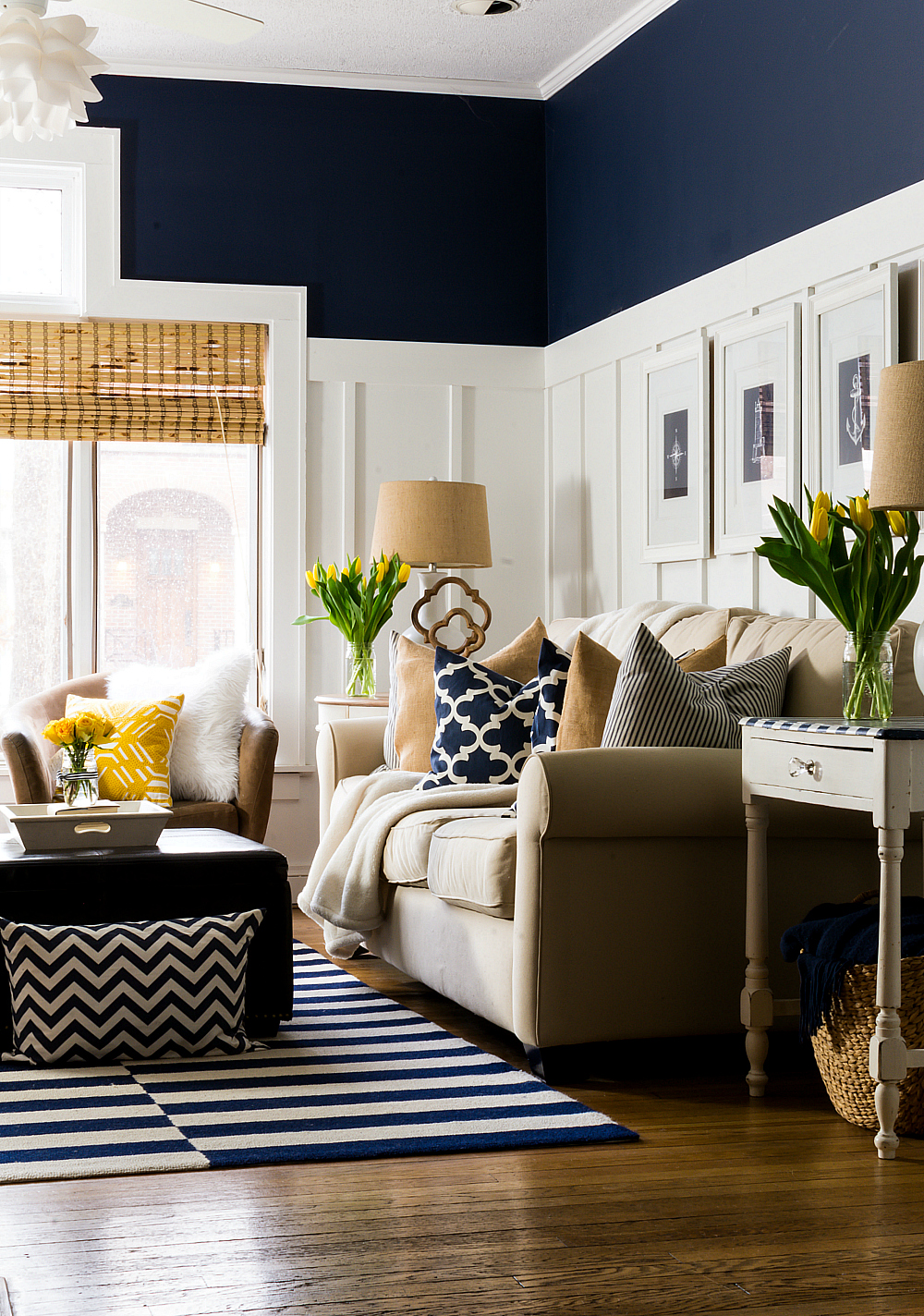 [Pinterest]
Navy blue is wonderful when contrasted against a crisp white! Also note that while these walls are painted a strong and powerful shade of blue, there is plenty of white space in the casings and wainscoting  to keep the space from being oppressive.
---
[Pinterest]
Don't forget the blues found in views, florals, and Chinese porcelain.
---

[Amy Studebaker Design]
Although I am not usually a fan of blue in bathrooms- it does not enhance our skin tones- it can create a relaxing spa-like environment and in a large space like this it can work beautifully.
---
---
So the constant, celestial, tranquil blue. My family room has a deep marine blue accent wall to bring serenity at the end of our day. What room will you paint blue?